SPRING RUN FARM
"We specialize in Dressage, Eventing (Show Jumping & Cross Country), Basic Hunt Seat, Equitation and Jumping. We offer private and group lessons and emphasize a positive and fun environment!"
Susan (Harris) Perellis, Owner of Spring Run Farm
HORSEBACK RIDING LESSONS
Nearly everyone that is involved with horses can benefit from taking lessons that are taught by an experienced riding instructor. Riding instructors teach beginners the basics of safe horsemanship and riding. Experienced riders will fine-tune their skills. Our instructors accept riders of every experience level and help to achieve their riding and showing goals.
---
INSTRUCTORS
Susan L. (Harris) Perellis
Owner, Instructor
Susan and Endavour competed 3rd level at the National Championships scoring 71.19. In January 2018, they were picked by Charlotte Dujardin to be the 4th Level Team for the Symposium held at the Kentucky Horse Park!!! This year they will compete at Prix St George.
Certifications
National Examiner for the United States Pony Club.  She is a Level IV Examiner which is through the highest  level - the "A" level. Susan is an examiner for the rating in dressage and the traditional eventing "A" level.
Certified Instructor through the United States Eventing Association. She is a Level III Instructor, which is through the Intermediate level of eventing.
Certified instructor for the United States Dressage Federation through 4th Level.
Susan was also featured in Hunter and Sport Horse Magazine in the article "Developing True Horsemanship....Eventing Style".
In 2012 Susan was awarded "The Cornerstone Instructor Appreciation Award" by the United States Eventing Association. This recognizes outstanding instruction for 20 years or more.
Biography
Susan L. (Harris) Perellis has been teaching riding lessons since the early 1970s. She is an "A" level graduate of the United States Pony Club and a national examiner for the United States Pony Club for both eventing and dressage. She has achieved her silver medal through the United States Dressage Federation and grew up competing in the hunter ring and fox hunting with Long Run Hounds.
Susan attends annual United States Dressage Federation symposiums and the Certified Instructors program for United States Eventing Association. Susan also attends Dressage clinics with Conrad Schumaker, Jim Kofford, Kathy Priest, Michael and Sharon Poulin. Susan also attends yearly eventing clinics with Stephen Bradley and Denny Emerson.
Since 1978, she has competed in many novice through intermediate level horse trials including renowned 3-day events such as Rolex, Radnor, North Georgia and Bromont (Canada). Susan has also competed through the Grand Prix level in dressage. She completed two years in the equestrian program at William Woods College and earned a bachelors and masters degree in social work from the University of Louisville.
Over the past decade, Susan has helped all levels of riders achieve their personal and competitive goals. Many have gone on to become B, HA and A pony clubbers, ride in the North American Young Riders Championships, National Pony Club rallies and prestigious 3-day events in the United States and Canada.
Currently, Susan is competing her horse, Endavour Adventure, at 4th Level with scores in the 70's. They are qualified for the 2017 Regional Championships at 3rd Level and hope to qualify for the National Championships held at the Kentucky Horse Park in November.
Susan can be reached at 502-643-2364.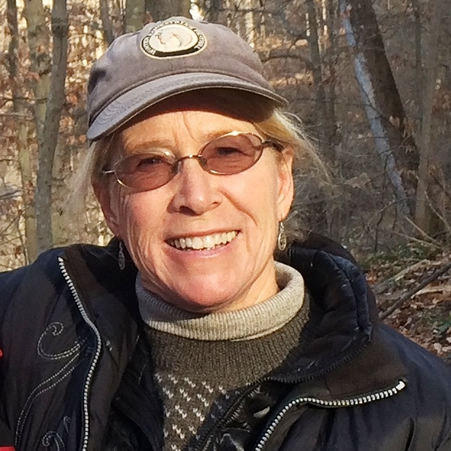 Susan (Harris) Perellis
---
Sam McLean
Instructor
Biography
"My name is Samantha McLean, I am 21 years old. I grew up in just outside of Albany, New York and I started riding horses when I was 11 years old. All through high school I competed in hunter/jumpers. I moved to Kentucky for school at the University of Louisville, where I am now working on my communications degree. I lived in Louisville for 2 years and had nowhere to ride, then I found Spring Run.
I came to Spring Run in March 2017 and soon began working for the farm in February 2018. Right now I am leasing Willow and working on eventing with her. I am looking forward to helping out at Spring Run and teaching young riders."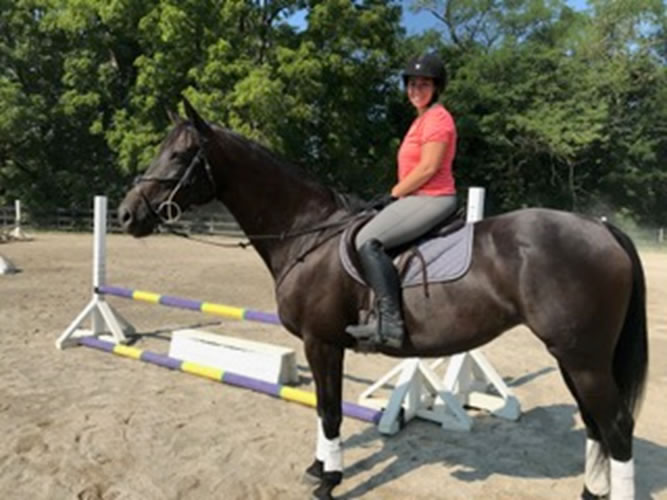 Sam McLean
---
---