"Spring Run is an amazing place! I was lucky enough to begin riding there at the age of 8 and am still riding there 20 years later. The instructors, employees and the farm itself help make Spring Run an incredible environment that is family-friendly and supportive of all your riding goals.
The horse care is also unbelievable. I never worry about going out of town because I know my horse will be well taken care of. Spring Run has been my second home for over 20 years and and I couldn't be more proud of that! "
Rachel Zoller Sketo
---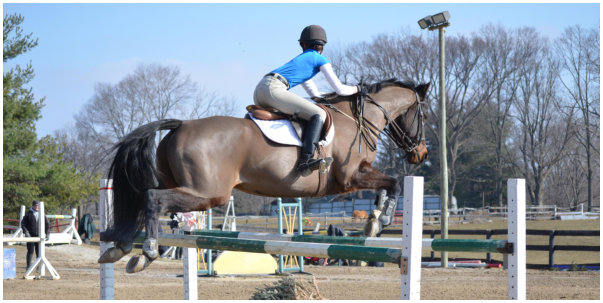 "I had been riding for about 10 years when I met Susan. I had been jumping for about 4 years. My former instructor had me jumping one jump at a time, going in monotonous circles. He didn't communicate many of the basic principles of riding, so I wasn't really getting anything out of my sessions with him.
"I'll never forget my first lesson with Susan. She had me jumping a full course to see what I could do. This was so foreign to me, but I gave it a shot. My horse was a little strong and I had alot of trouble, but Susan's confidence and ability to communicate how to keep control, bred more confidence in me.
"I now compete with complete confidence and even go fox hunting without fear!! Susan was a blessing for me and I'm so grateful a friend introduced us! I learned more from her in my first year, than I had learned in my previous 10 years of riding. Her patience, persistence and friendship have helped me immensely, I can't think of anyone I could recommended more highly."
Patti Naiser
---
"Spring Run is one of my favourite places to be. I started as a working student in 2005, earned my Pony Club A, which was the goal I went to Susan with, and kept coming back for 5 years because riding with and working for Susan was the only way to spend a summer. Susan has taught me more than how to ride a horse but how to be a rider for the horse.
"Even now, while I don't have summers between classes anymore, I bring my horse, who I bought while riding with Susan, down for weekends whenever I can. These weekends are invaluable. She has helped Arthur & I grow together to where we are now and I could not be more thankful for or impressed with her guidance. She and everyone on her farm continue to always make me and my horse feel welcome and at home.
"The care is wonderful, the facility is everything you need, and the instruction is simply the best. "
Krystin Schmid